YOUR ROOF, OUR LEGACY.
WE'VE BEEN ELEVATING COMMERCIAL ROOFING SERVICE SINCE 1959.
There is a reason that we've been in business so long. We know what it takes to keep a robust team of qualified, experienced union workers who take pride in the work they do. Proof of our high quality workmanship is scattered throughout Southern California. Fully licensed, bonded, and insured, we provide reliable commercial and industrial roofing services that stand the test of time.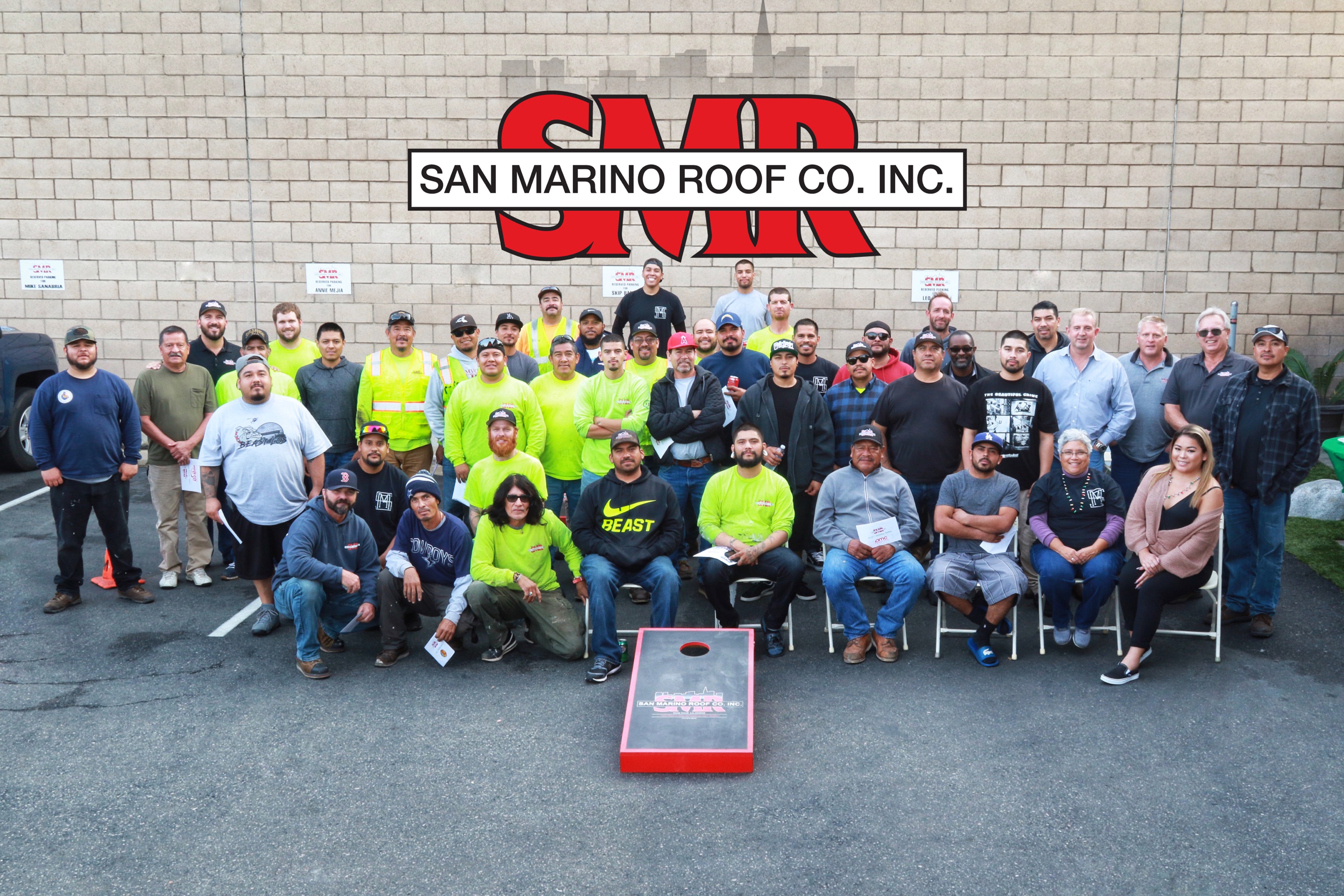 A PROUD SOUTHERN CALIFORNIA HISTORY.
WE OPENED IN 1959, SERVING THE GREATER LOS ANGELES AREA.
San Marino Roof Co. Inc. opened in 1959, serving the greater Los Angeles area and quickly established itself as a top roofing contractor, completing many of the major Los Angeles building projects. In the early 1980's then-President Don Banks relocated the company to the Orange County area. Throughout the following years, San Marino Roof continued to build its reputation as a preferred roofing contractor with many well established general contractors. Since 2008, Greg Banks has continued to lead San Marino Roof in the continuation of our commitment to not only quality service, but forward-thinking utilization of new technologies for the next generation of roofing needs. Our management staff possess over 100 years of combined experience, and continue to strive to be "on top" of all the current and emerging roofing system technology.
MEMBERSHIPS
MEMBERSHIPS AND ORGANIZATIONS
James Simmons
Vice President
jsimmons@sanmarinoroof.com
Brad Banks
Project Manager
bbanks@sanmarinoroof.com
Mandy Santiago
Controller
mandy@sanmarinoroof.com
Andy Tovey
Project Manager
atovey@sanmarinoroof.com
Shane Henderson
Facilities Manager
shane@sanmarinoroof.com
Travis Marriott
Superintendent
travis@sanmarinoroof.com
Chris Santiago
Accounting/Sales Support
csantiago@sanmarinoroof.com
LET'S RAISE THE ROOF
CONTACT US FOR A QUOTE FOR YOUR NEXT ROOFING PROJECT
2187 North Batavia Street Orange CA
Find Our Locations on the Map
GET DIRECTIONS